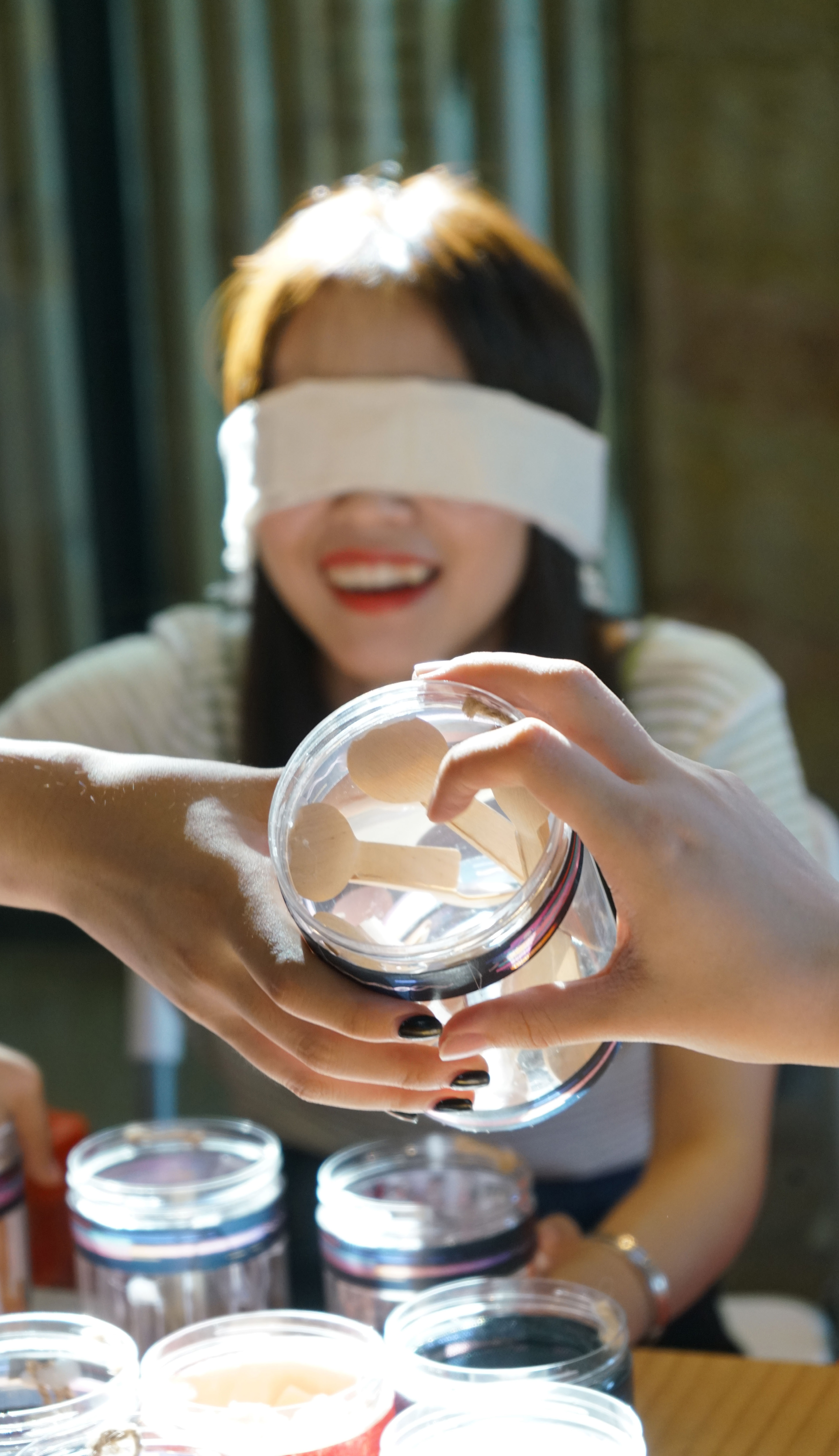 Tactile Mahjong
Board Game, Chengdu, 7-9/2021
Touch is deeply related to memory and can easily trigger imagination, but people ignore their communication most of the time. In this board game, the players' eyes are blindfolded. By coming up with an imaginative description of the tactile bottles, people use their tactile sensibility to puzzle other players and eventually win the game.

The rule is a little similar to the traditional rule of Chinese Mahjong but still has a very different core mechanism. When giving out a bottle, one describes what the bottle feels like or what it reminds one of, and other players decide whether or not to take it depending on the description.

A bottle = a card

catagorized by tactile feelings.
Tactile Mahjong has traveled to various art festivals and public events